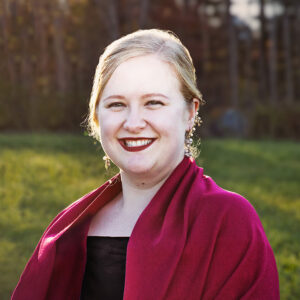 Emma Hyson, Certified Interior Designer, has joined WBRC. Emma comes with diverse experience in programming, space planning, and selection of furnishings, finishes, and equipment. Her design experience includes work for the healthcare, senior living, housing, and workplace sectors. While based in WBRC's Portland, Maine offices, she will work on projects company-wide.
"Emma is a talented, experienced professional who hit the ground running the minute she arrived at WBRC," says Mathew Ward, WBRC Principal and Architectural Department Manager. "She has joined us just in time to work on one of the most multi-faceted projects in our history. Emma has already shown herself to be a proactive leader with a solid grasp of both interior design and architecture," he says. "I know our clients will appreciate her skills. I look forward to working with her in the months and years ahead."
Emma's expertise spans the entire project continuum. This includes facility assessments, visioning workshops, concept sketches and renderings, cost estimation, bid coordination, and oversight of FF&E installation. She also brings high-level design visualization skills using Revit, Enscape, Adobe Creative Suite, and watercolor illustration.
Emma Hyson earned a BFA in Interior Design from Suffolk University in Boston, MA. She is a graduate of IIDA New England's Emerging Leaders program and serves on the Board of Directors of the Maine Interior Design Association (MIDA).