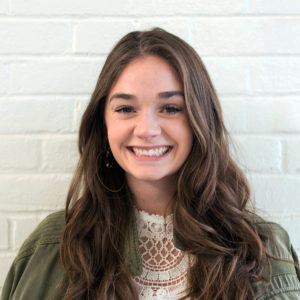 WBRC is pleased to welcome Interior Designer Jess Morse to its team. Jess is a graduate of Philadelphia University (B.S., Interior Design) and brings diverse experience in both the commercial, residential, and retail sectors.
"We are very happy to have Jess Morse join the WBRC team," says William Pogar, AIA, WBRC Principal and Region Director. "From the first day we met Jess, we were impressed with both her communication skills and her eclectic design aesthetic. She has led projects both in Philadelphia and Southern Maine, and brings a fresh perspective to WBRC's already-outstanding interior design team."
Jess Morse is also skilled in a variety of digital design and visualization tools, including Revit, AutoCAD, SketchUp, 3D Studio Max, and Adobe Creative Suite. Her expertise includes space planning, FF&E selection, existing conditions documentation, custom millwork design, construction documents, schedule coordination, and field verification. While Jess will work primarily from WBRC's Portland location, she will serve all three WBRC locations in Bangor, Maine, Portland, Maine, and Lakewood Ranch, Florida.