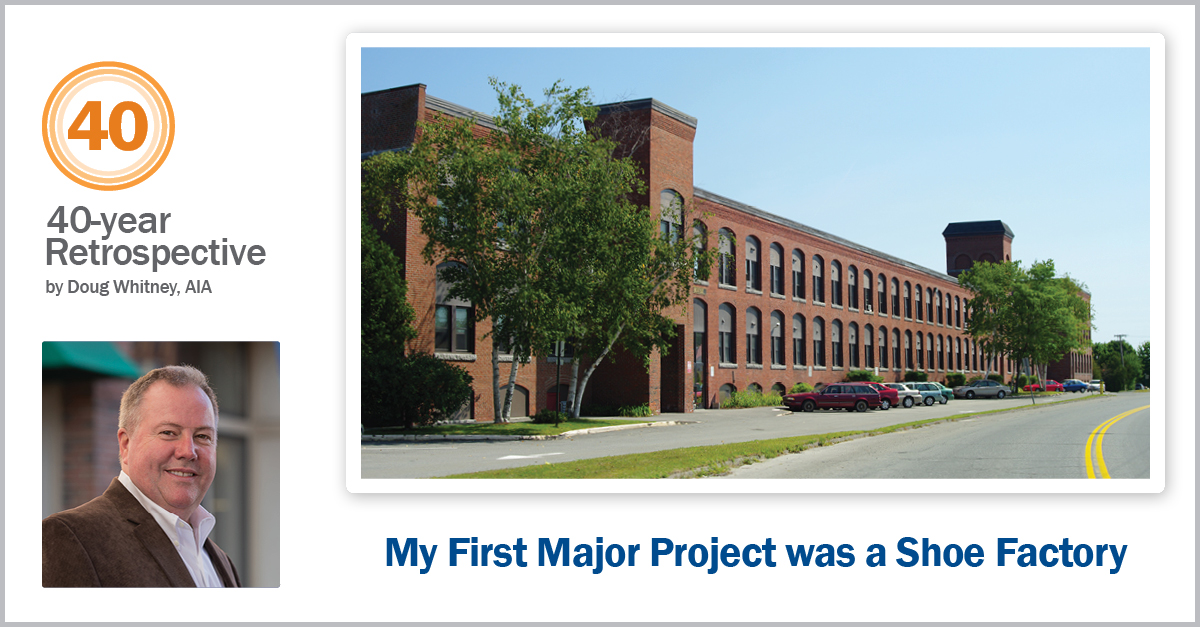 Our CEO Doug Whitney has been with WBRC for 40 years. That's a lot of stories! Here is the first in a series of essays about notable projects from Doug's formative years as an architect.
---
My first project as a new architect at WBRC was an apartment complex called Penobscot River House.
The brochure says, "With great views of the Penobscot River, the Penobscot River House is an 80-unit independent living community that provides affordable housing for seniors and persons with disabilities in one or two-bedroom apartments."
What the brochures don't tell you is that this was a former shoe factory. It had sat vacant for many years before it was redeveloped into senior housing in 1980.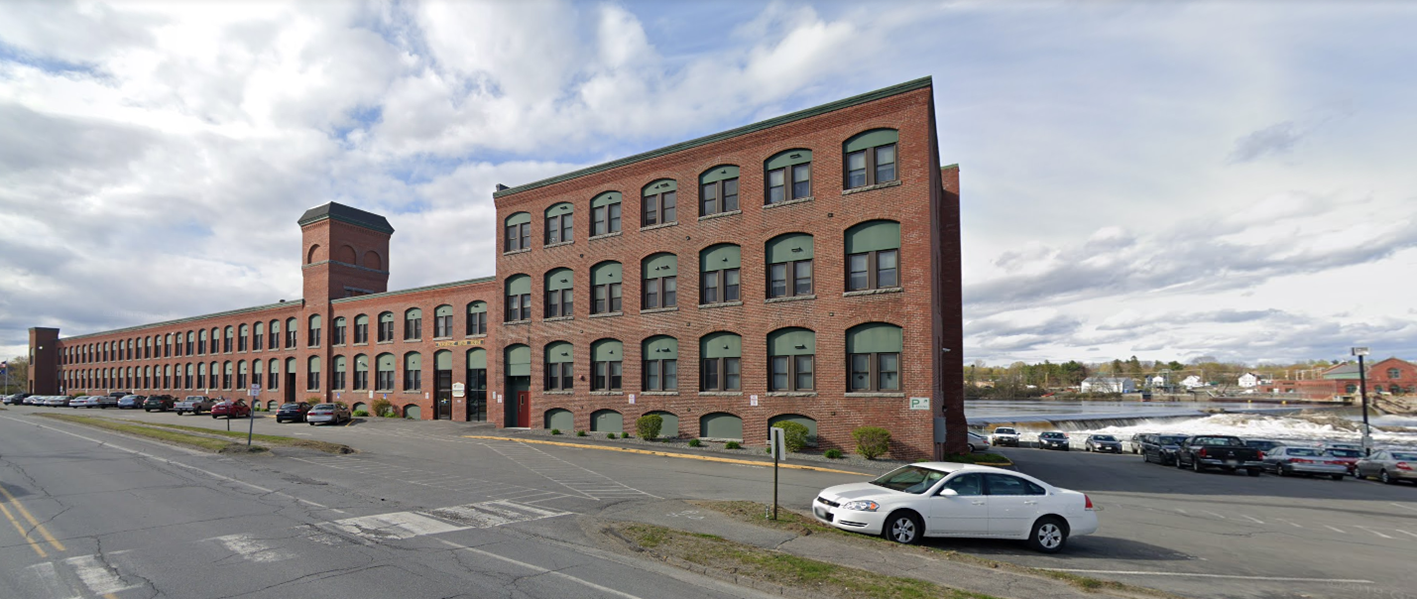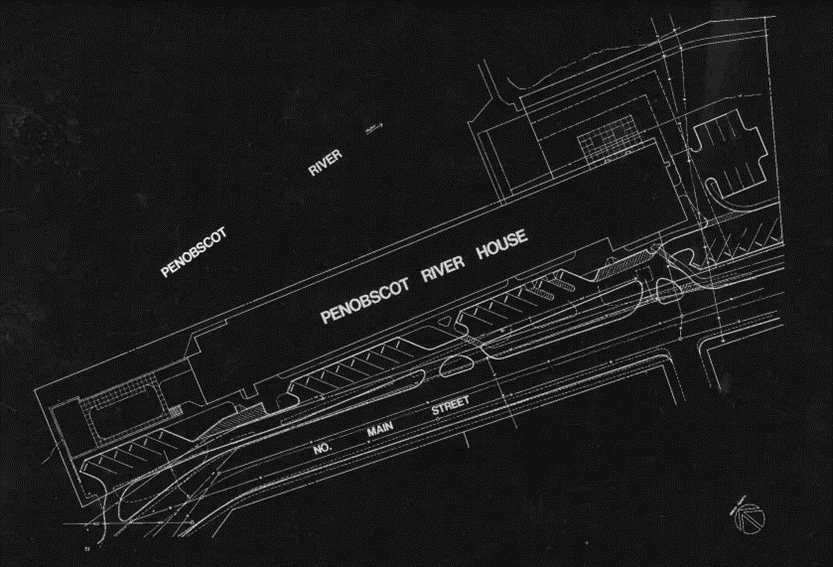 Good bones and lots of pigeons
When our project team visited the old factory for the first time, we found most of the exterior old windows were broken and the interior was filled with pigeons (and pigeon droppings). The building's most redeeming quality was its great bones. Inside the thick, uninsulated exterior brick walls, we found a heavy timber structure of wooden columns and thick timber plank floors. A signature feature, a center brick tower, helped break up the mass of the building. We could make this work.
The problem was, another prominent feature, an industrial brick chimney about 80 feet tall, stood in the front and center of the structure. This chimney was deemed to be a hazard, so the plan was to have it demolished as part of the renovations.
Demolition gone wrong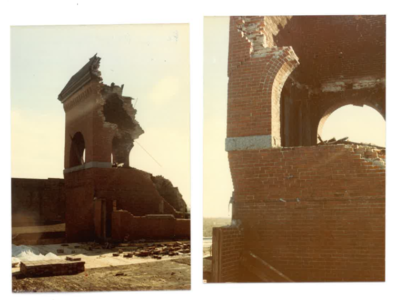 Unfortunately, the demolition crew made a miscalculation in the demolition technique. When they tried to pull it down, instead of falling where they had hoped, it fell backward into the building and nearly destroyed half of the center brick tower. So, on a freezing cold January day, I was asked to take pictures of the damage and see what would be needed to repair it.
As you can see in the photos, it is a testament to the strength of the original structure that there was this much of it left. I took these photos with my old Minolta camera, so my fingers were so cold I could barely move them as I stood on the roof with the icy wind blowing in off the Penobscot River.
You can also see in these photos that the brick arches were originally open. That's because the tower was not just decorative – it had contained a water cistern and provided water pressure for the former shoe factory. When the tower was reconstructed, those open arches were unfortunately filled in with brick to keep out the weather and the birds.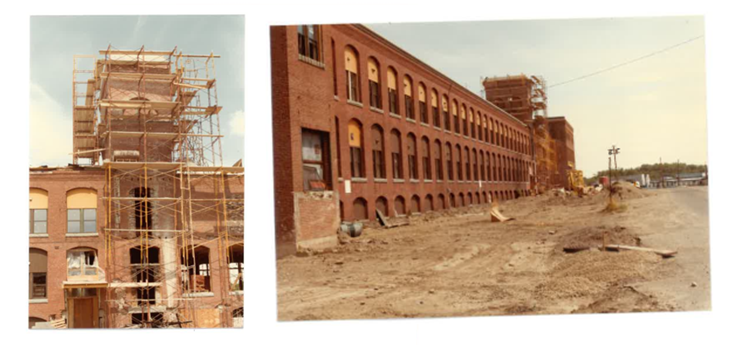 Lessons from a Structural Engineer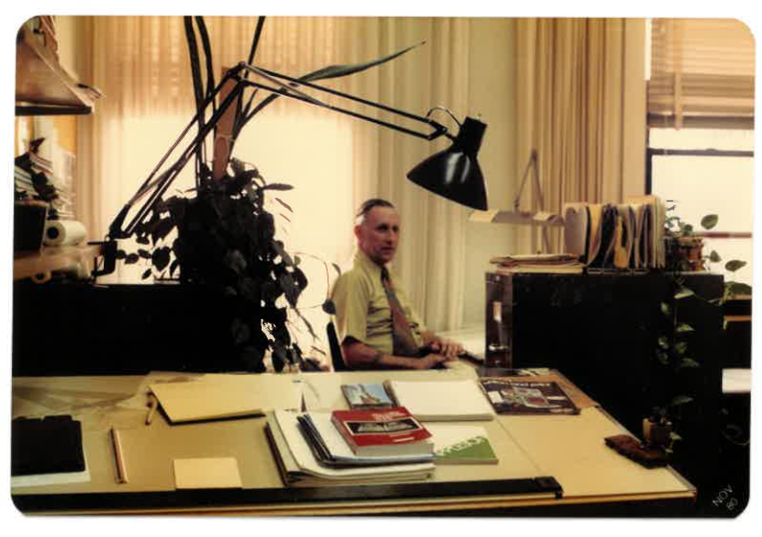 One benefit of this project was the chance to work with structural engineer Norm Astwood. Norm retired shortly after the Penobscot River House was completed. It would be my first project and one of his last.
I worked hard to make a good impression on Norm. All the drawings were done by hand in those days. So I drew all of the floor plans and also did the exterior elevations.
Apparently, Norm didn't like the way I drew the elevations. He took them and redrafted them completely. I had to admit, his highly practiced drafting hand and perfect line weights made my elevation drawings look like a beginner's work, so I didn't say anything.
Norm also coined a nickname for me in the office — "King Rat" — in recognition of our site visits to the vacant Penobscot River House, even though we never saw any rats there. (Go figure.)
Like many former shoe factories in Maine, the Penobscot River House was put to good use. It's gratifying to know it has served as home to so many people over the past 40 years. I still like to drive by it when I'm in Old Town and remember my first major project as a young architect at WBRC.
One last vintage photo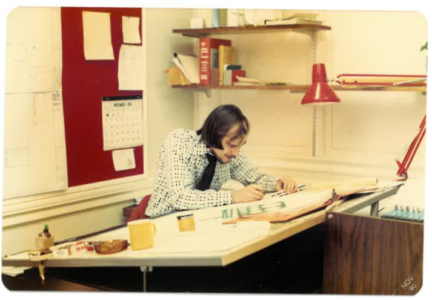 P.S: Combing through my archives, I also ran across a photo from November 1980 of architect Steve Rich, WBRC's retired CEO. Steve had just started with the company a few months before. You can see him here doing hand drafting at his drawing board in his first corner office. A classic photo of architecture before computers, including an architectural scale, drafting stencils, and a big cup of coffee. Nice hair, Steve!
Watch for more stories from Doug in the coming weeks.