W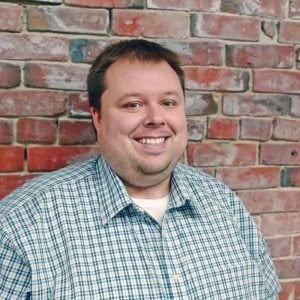 BRC Architects Engineers is pleased to welcome Tyler R. Johnson, AIA to its architectural team in Portland, Maine.
"It is actually welcome back," says WBRC Education Studio Director Ray Bolduc. "Tyler started out his career as an Architectural Intern at WBRC, and we're very pleased to have him on the team once again."
Tyler Johnson is a Maine Licensed Architect (also licensed in Vermont) with over a decade of experience in the technical development, design, and management of educational, healthcare, and commercial projects. He will focus primarily on education and healthcare projects at WBRC.
A native Portland, Maine, Tyler earned a Bachelor of Architecture Engineering Technology (BAET) from Wentworth Institute of Technology. He a LEED Accredited Professional, is a member of AIA-Maine and the Portland Society of Architecture, and is Vice Chairman and Mentor for ACE Mentor Program of Maine.
ACE Mentor Program is a national program made up of architects, engineers, and contractors who volunteer to mentor high school students interested in learning more about careers in Architecture, Construction, and Engineering (ACE).