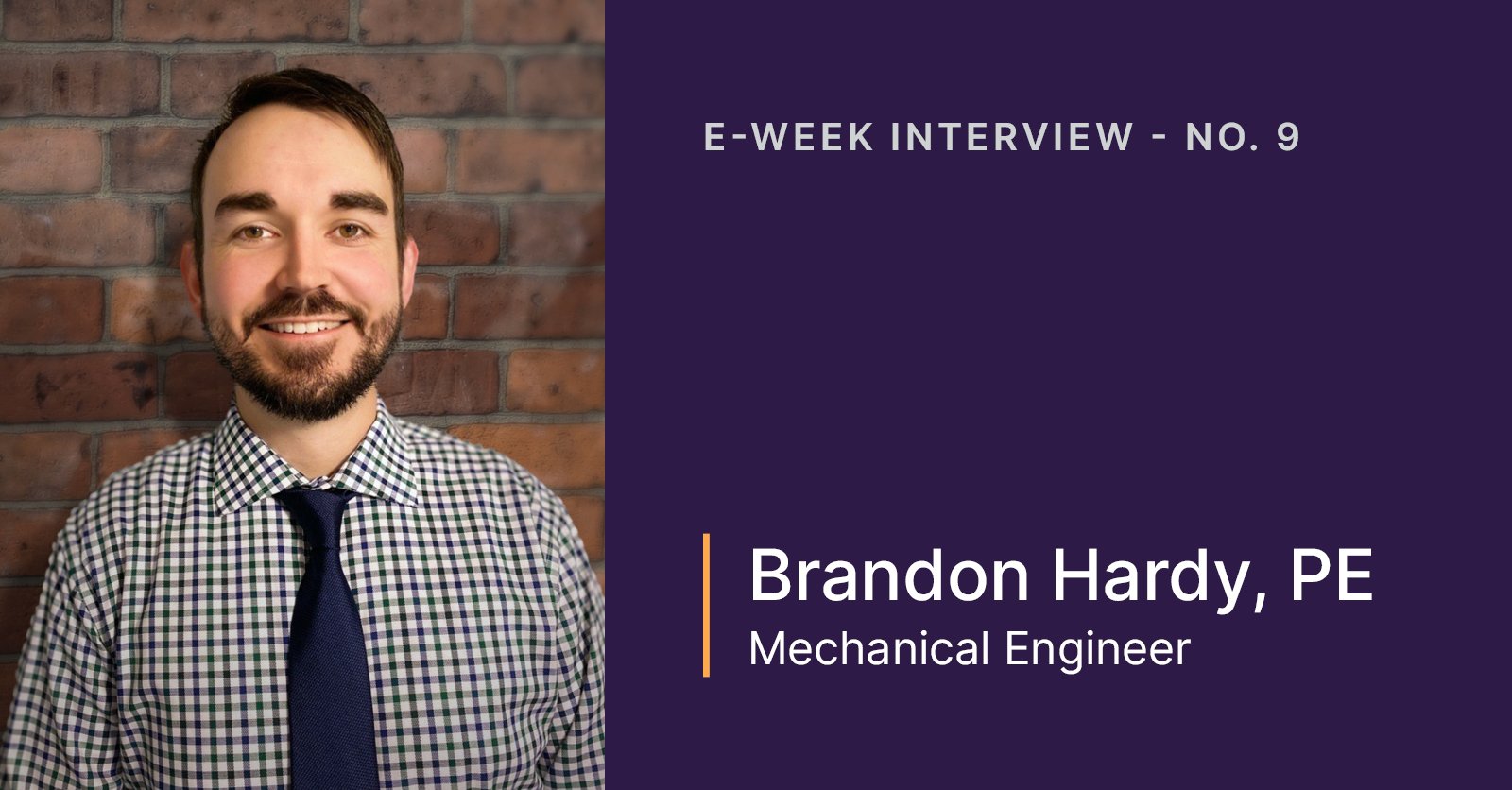 ABOUT THIS SERIES
In 1951, the National Society of Professional Engineers initiated Engineer's Week to highlight the important role engineers play in our society. It's been celebrated every year since. E-Week events and publicity also focus on attracting young people to the profession.
In honor of E-Week, we've asked some of WBRC's newer engineers and engineers-to-be about their chosen careers.
---
Brandon Hardy, PE – Mechanical Engineer
Brandon is one of those people who seems quiet and reserved at first, but actually has a lot to say and is at ease with all types of people. Brandon is a New England sports fan and can always be seen wearing a Celtics or Patriots hat. He enjoys playing golf, basketball, and helps coach basketball and baseball at Biddeford High School. He is a skilled team player who can be relied on to ask great questions and find effective solutions.
---
Why did you become an engineer? What attracted you to this profession?
I became an engineer because I was good at math and science. To be honest it sounded cool and I knew they made good money.
Did you have a mentor? If so, what did you learn from him or her?
No specific mentor. I've been able to work with experienced colleagues along my career and learn from them.
What traits do you think are needed to be successful in your engineering discipline?
Problem-solving, team player, and asking questions early in design.
When people ask you what you do all day, what do you say?
I design ductwork, plumbing, and fire protection for hospitals and commercial buildings. We are involved during the construction process to review submittals and answer RFIs (request for information) as needed.
When you first started working in engineering, what was most surprising to you?
How many different types of equipment there are to choose from when developing a design.
Is there a WBRC project you are especially proud of? Why?
NLH Blue Hill Hospital. First completely new build for me at WBRC.
What would you say to a young person who is interested in becoming an engineer but unsure if they have what it takes?
Do it. As an MEP engineer there is never a dull moment and you're always learning. If you enjoy learning and challenging yourself engineering is a great career.
Is there anything else you'd like people to know?
As an MEP engineer there are many career paths. You can be a design engineer, sales engineer, or work on the construction side as general contractor. Design engineers size equipment and put together the design drawings for the general contractor. Sales engineers work closely with the design engineer helping them select equipment and sell it to the contractor. On the construction side as general contractor you are responsible for overseeing the construction of the building, hiring contractors, and sending submittals/RFIs to the design engineer for approval before installing. There are so many great opportunities in this industry.