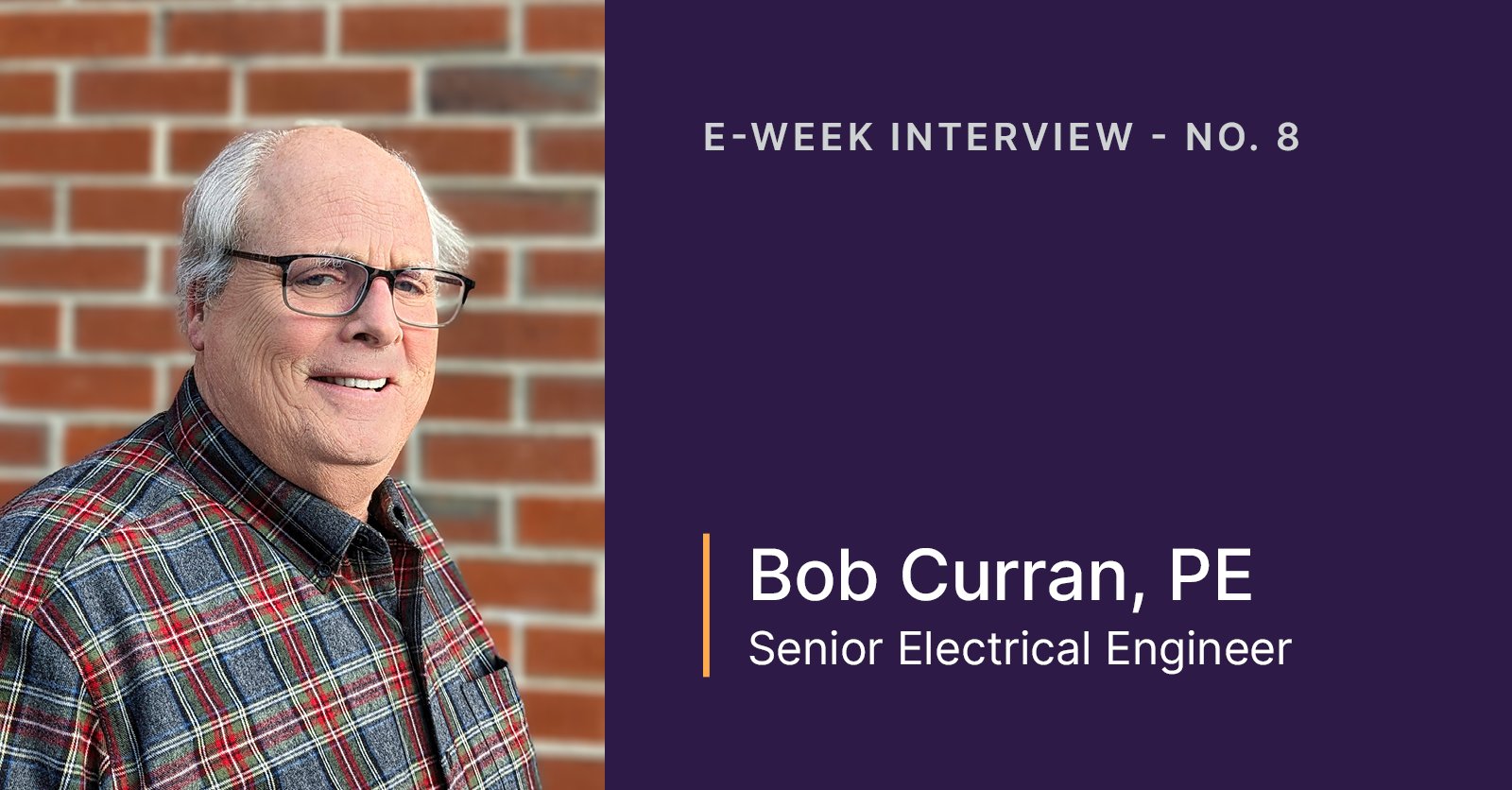 ABOUT THIS SERIES
In 1951, the National Society of Professional Engineers initiated Engineer's Week to highlight the important role engineers play in our society. It's been celebrated every year since. E-Week events and publicity also focus on attracting young people to the profession.
In honor of E-Week, we've asked some of WBRC's newer engineers and engineers-to-be about their chosen careers.
---
Bob Curran, PE – Senior Electrical Engineer
Bob Curran brings an impressive array of skills and experience to his role at WBRC. He understands all aspects of electrical engineering design and construction, is a strong communicator, and obviously loves what he does. We're excited to have Bob on our team, just in time for Engineers Week 2023.
---
What traits do you think are needed to be successful in your engineering discipline?
Persistence is important, especially when working on a difficult or complex problem. Inquisitiveness is important, to keep you motivated to find solutions that are not easy to arrive at. Organization is also vital to keep your findings together, as you head towards the prize of a completed project.
Why did you become an engineer? What attracted you to this profession?
I was always curious to see how things went together and worked. I soon realized that these things required a larger look than just curiosity. Engineering provided these answers through the study of math, specific subjects such as electrical power and even study of the latest exciting technologies.
When people ask you what you do all day, what do you say?
There is lots of work required to get to a finished drawing which can be used to construct a building, or any other similar complex system. Many days are filled with calculations, designing portions of the project, selecting the materials to be used, and then documenting this all in the finished design.
Today, this is mostly done with computer programs and applications, which all work very well across disciplines such as electrical and mechanical, and even the civil and structural disciplines, to get the hole properly dug, and then the building constructed