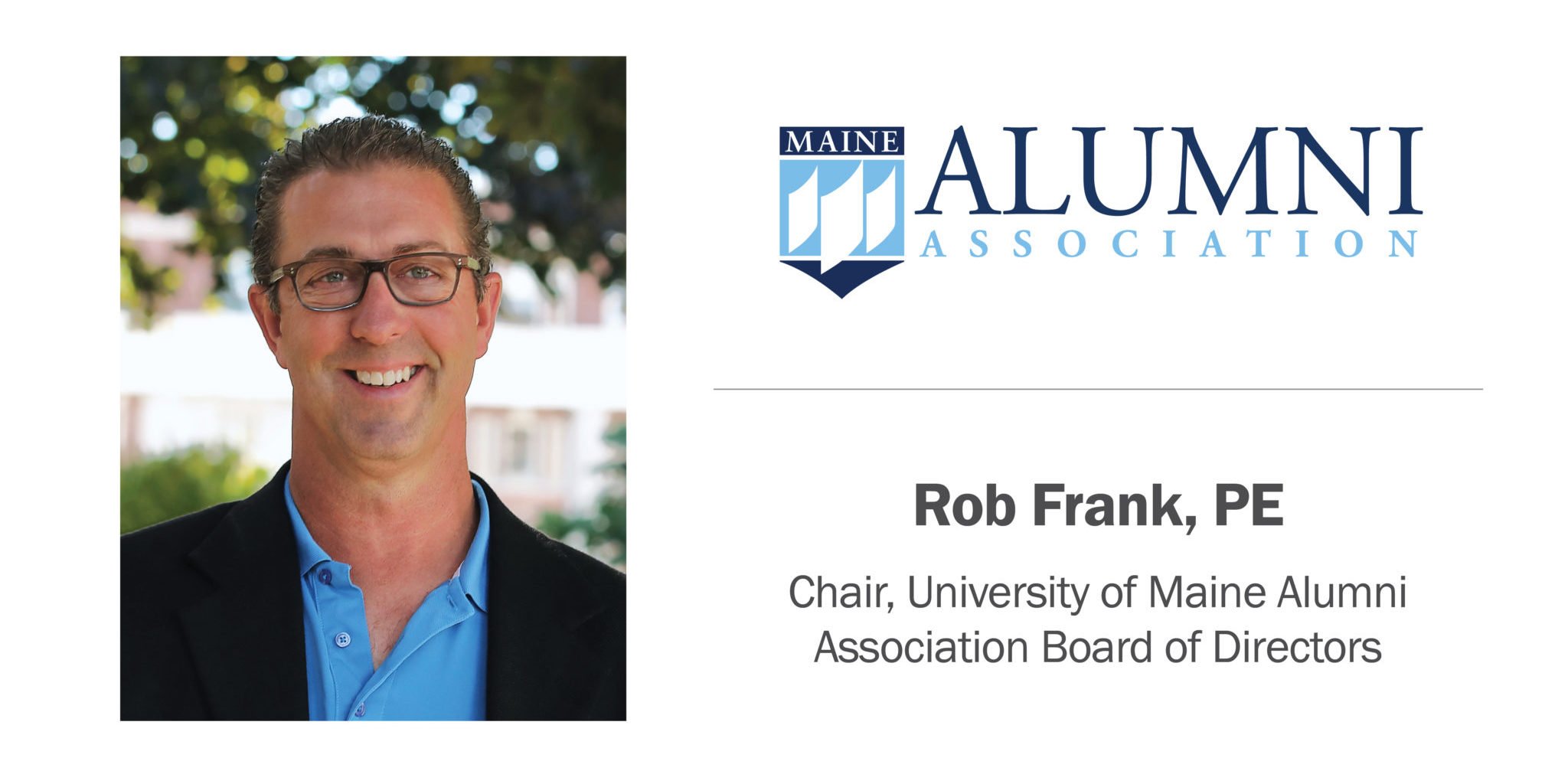 WBRC Principal Robert M. Frank, III, P.E. was inducted in late June 2020 as Chair of the University of Maine Alumni Association Board of Directors. Rob is a 1988 graduate of UMaine's College of Engineering and WBRC's Chief Business Development Officer. He succeeds outgoing chair Julia Munsey '02.
Rob, who earned a Bachelor's of Science in Civil Engineering at UMaine, calls himself a "Black Bear who bleeds blue." He has been on the UMaine Alumni Association Board since 2015. He is also a member of UMaine's Civil Engineering Association, the Stillwater Society, and the Francis Crowe Society.
Rob's community involvement extends to throughout the region. He serves on the board of the Maine State Chamber of Commerce and is Vice Chair of his local school board, RSU 22 (Hampden, Winterport, Newburgh, and Frankfort). Rob's past board service includes Bangor Region Chamber of Commerce, BRCC Biz Action Committee, the Bangor Y, and the local Red Cross.
"It is a great honor to serve as the new Alumni Association chair, especially during these uncertain times," Rob says. "I am extremely proud to be a University of Maine alum, supporter, and fan. I'm also committed to being a good listener as we continue to represent the 100,000+ Black Bears who are out there making the world a better place."
About UMAA
UMaine Alumni Association was founded in 1875. It is an independent, not-for-profit organization dedicated to advancing the best interests of the University of Maine and its former, current and future students. The association represents the 110,000 living University of Maine graduates living in 50 states and 112 countries.