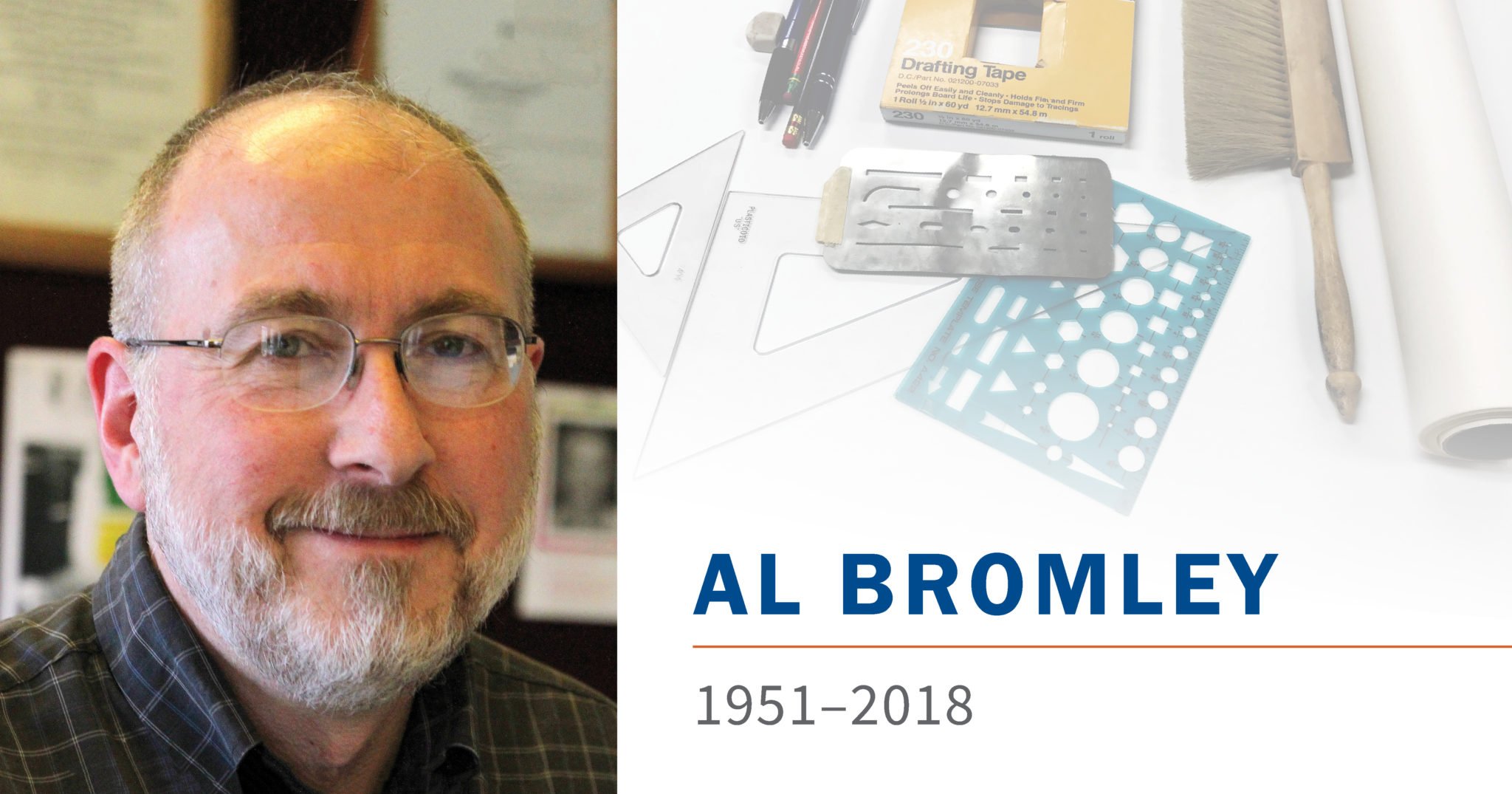 BANGOR, MAINE –(August 9, 2018) – The Board of Directors of WBRC Architects Engineers announces, with great sadness, the sudden passing of its Chief Financial Officer, Alan C. Bromley.
Alan Bromley, PE, joined WBRC in 1980 and was named a principal of the company in 1987. After many years as its principal structural engineer, he helped the company move into the digital age, eventually becoming its CFO.
Doug Whitney, WBRC President & CEO, said,
"We are deeply saddened by Alan Bromley's passing. Al had the steady hand of reason all of us looked to for confirmation that we're doing the right thing. He was a great role model for all of us and will be profoundly missed."
As WBRC's Chief Financial Officer, Alan Bromley helped grow the firm from 26 to 50 employees, expand from its location in Bangor, Maine to additional offices in Lakewood Ranch, FL (2002) and Portland, ME (2007), and substantially increased its annual revenues.
Rob Frank, WBRC's Chief Business Development Officer, began working with him in 1987 as a fellow engineer.
"WBRC has been in business for 116 years, and that is due in part to Alan Bromley's financial leadership over the past three decades," he said. "Al was unsurpassed in his institutional knowledge and unwavering in his commitment to this company. Words can't express our gratitude for the work he did keeping us strong through changing economies, technologies, and ownership. He was loved and respected and our team is devastated at his loss."
Paul Brody, WBRC's Chief Operating Officer, worked with him daily collaborating on workload and financial forecasting.
"Al was a steady leader with the health of the firm and its employees as his top priority. His thoughtful opinions and practical approach helped position WBRC to where it is today. I will truly miss working with Al on the day to day operations of WBRC. It was always enjoyable to pull a smile or a laugh from him."
Alan C. Bromley was born in 1951 in San Juan, Puerto Rico and attended school in New York and Connecticut. He graduated from MIT in 1973, earning a B.S. in Art and Design, with a concentration in architecture and structural engineering, and completed additional studies at Northeastern University. After working for several years in Boston, MA and Stamford, CT, he joined WBRC Architects Engineers in 1980, leading the structural engineering on regional landmarks such as Webber Building III at Eastern Maine Medical Center, Penobscot County Jail, and the Shawn Walsh Hockey Center at the University of Maine. He was also the Structural Engineer of Record for Camp Chamberlain, Maine National Guard's new Joint Force Headquarters in Augusta, which opened in June.
In addition to engineering, Alan showed a talent for job tracking and workload forecasting. His skills in computer programming made him the natural person to lead the firm's conversion to Computer Aided Drafting. He began serving as CFO in 1989.
In addition to his work at WBRC, Alan Bromley brought his quiet leadership to several local organizations, including many years of service on the Holden Planning Board and Bangor Symphony Orchestra's board of directors. He also served on two advisory councils under Maine Governors King and Baldacci and was a member of the Structural Engineers Association of Maine. In addition to being a Licensed Professional Engineer in several states, he was a LEED Accredited Professional.
While Alan Bromley took great pride in his work keeping WBRC on healthy financial footing, he said one the most rewarding parts of his career was to pass by a building he had helped design. You can read his Bangor Daily News obituary here.