WBRC has promoted four of its outstanding professionals to Firm Associate. They are Architects Tyler Johnson, Jacob Wheeler, and Adam Comstock and Senior Architectural Designer Mauren Freire.
"This promotion indicates our belief that these professionals have what it takes to be part of our firm's leadership," says WBRC CEO Doug Whitney. "Tyler Johnson, Jacob Wheeler, Adam Comstock and Mauren Freire each exemplify the high level of expertise and professionalism our clients are looking for and our team relies on. I'm pleased to welcome them to the leadership team."
Tyler R. Johnson, AIA, Promoted to WBRC Firm Associate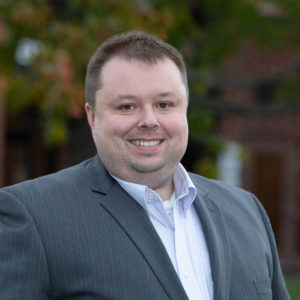 Tyler Johnson began his career as an Architectural Designer at WBRC. He is a Maine Licensed Architect (also licensed in Vermont, New Hampshire, and Massachusetts) with over a decade of experience in the technical development, design, and management of educational, healthcare, and commercial projects. Tyler focuses primarily on K-12 and higher education planning and design at WBRC. Recent Maine projects include South Portland Middle School, Oceanside High School in Rockland, Belfast Area High School, and Ferland Engineering Education and Design Center at the University of Maine in Orono.
A Portland, Maine native, Tyler earned a Bachelor of Architecture Engineering Technology (BAET) from Wentworth Institute of Technology. He a LEED Accredited Professional, is a member of AIA-Maine, and is NCARB certified. Tyler is also Vice Chairman and Mentor for ACE Mentor Program of Maine. ACE is part of a national program made up of architects, engineers, and contractors who volunteer to mentor high school students interested in learning more about careers in the A/E/C industry.
Jacob H. Wheeler, AIA, Promoted to WBRC Firm Associate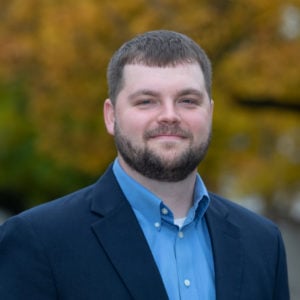 Jacob Wheeler began his career at WBRC as an Architectural Summer Intern. Jake is a versatile Maine Licensed Architect (also licensed in Rhode Island) with design experience and construction insight on a wide range of building types. He is highly skilled with Revit and rendering software and is involved with WBRC's project team from the early stages of design through the finish of construction. Recent projects in Maine include Hartford Fire Station in Augusta, Northern Maine Readiness Center in Presque Isle, UMaine Cooperative Extension Diagnostic and Research Laboratory in Orono, and Acadia Federal Credit Union in Bangor.
Jake graduated from Roger Williams University, earning both a Bachelor of Science and a Masters in Architecture. He is NCARB certified and is a member of the Maine Chapter of the American Institute of Architects.
Adam M. Comstock, AIA, Promoted to WBRC Firm Associate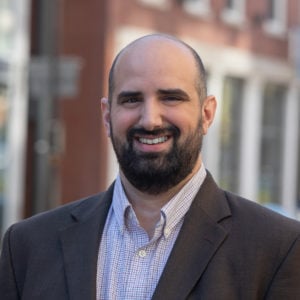 Adam Comstock is a Maine Licensed Architect with a decade of experience. Adam focuses on healthcare at WBRC and is a go-to resource for technically and programmatically complex projects. He is adept at client relations and coordinating large project teams and has a fully-developed technical skillset in both Revit and AutoCAD. Adam is currently providing design and project management at VA Medical Centers in five states, and on multiple projects for MaineGeneral Medical Center, Northern Light Health, and other repeat clients.
Adam earned a Bachelor of Science in Architecture from Wentworth Institute of Technology and a Master of Architecture from Boston Architectural College. He is a member of AIA-Maine and Vermont Healthcare Engineers Society (VHES) and is NCARB Certified.
Mauren P. Freire, International Assoc. AIA, Promoted to WBRC Firm Associate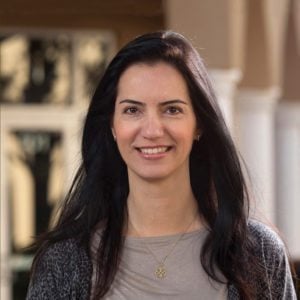 Mauren Freire is a Senior Architectural Technician with over 20 years of experience. A native of Brazil, Mauren worked in architecture firms in São Paulo and Rio de Janeiro, Brazil, before launching her own architecture and interior design company there. Prior to coming to the United States, she lived for short periods in Switzerland, Australia, and Japan, enjoying the opportunity to experience other cultures and architectural styles.
Mauren works out of WBRC's Lakewood Ranch, FL branch, where she focuses on senior living, healthcare, and commercial projects. Recent projects in Florida include Sarasota Interventional Radiology Medical Offices in Lakewood Ranch, Plymouth Harbor on Sarasota Bay, Tidewell Hospice in Lakewood Ranch, as well as assisted living and memory care centers in Florida, Georgia, Louisiana, and Texas.
Mauren is a graduate of FAAP in São Paulo, Brazil where she earned a Bachelor's degree in Architecture and Urbanism. She is an International Associate Member of the American Institute of Architects.