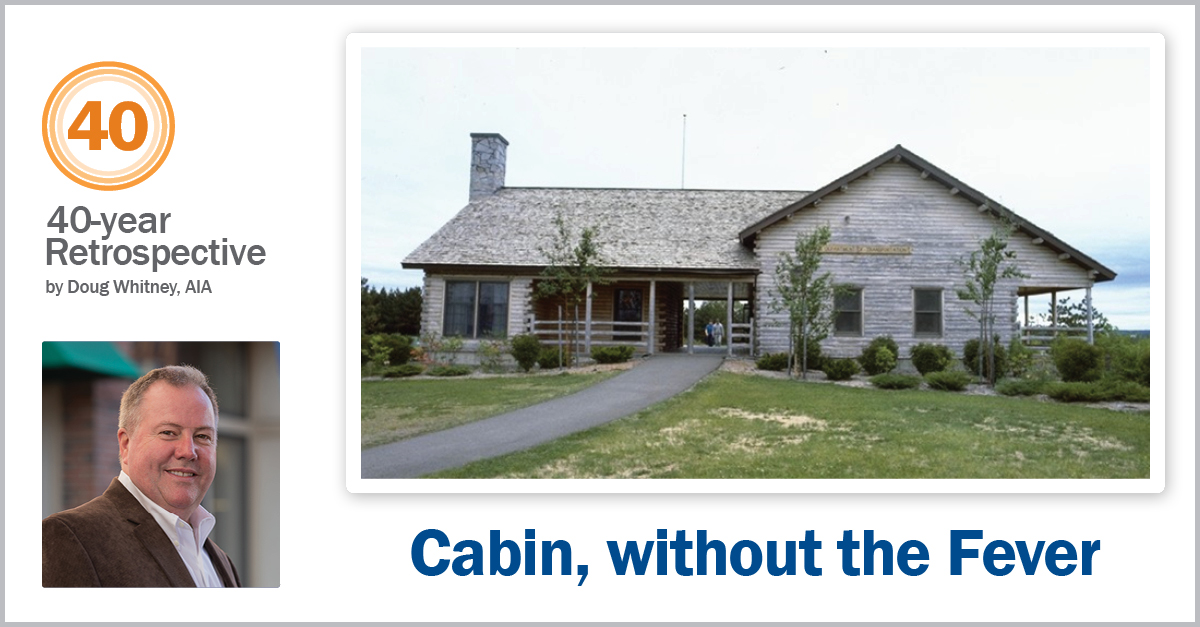 ---
This is the only instance I am aware of where WBRC designed a public building using Maine-made logs in the traditional log cabin style, designed in the early 1980s. We presented several alternate design options for the Houlton Tourist Information Center. The log cabin design was selected by the Maine Department of Transportation to be the most appropriate style and material for its location. The facility is located on the northern-most section of I-95, just before it connects with Canada. The building still stands today, even as the town has grown around it.
As you can see, the plans were all drawn by hand. The floor plan is organized around a central open-air passageway with the tourist information center on one side and the public restrooms and maintenance room on the other side.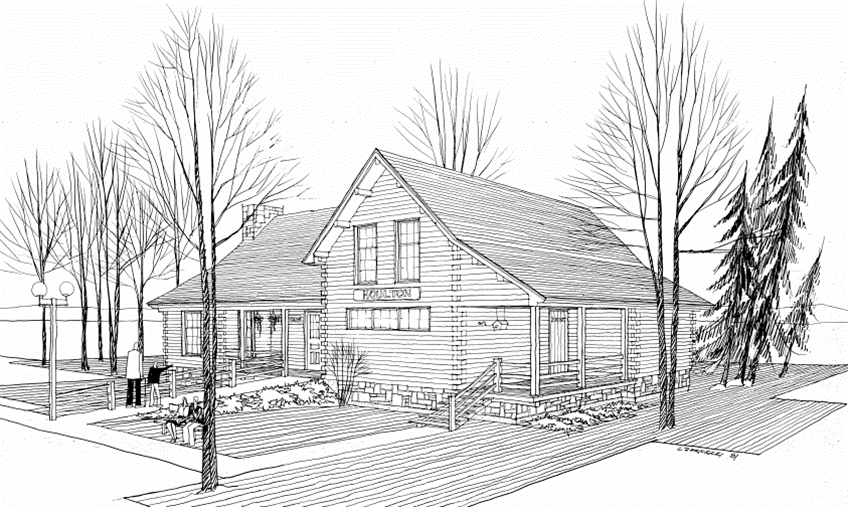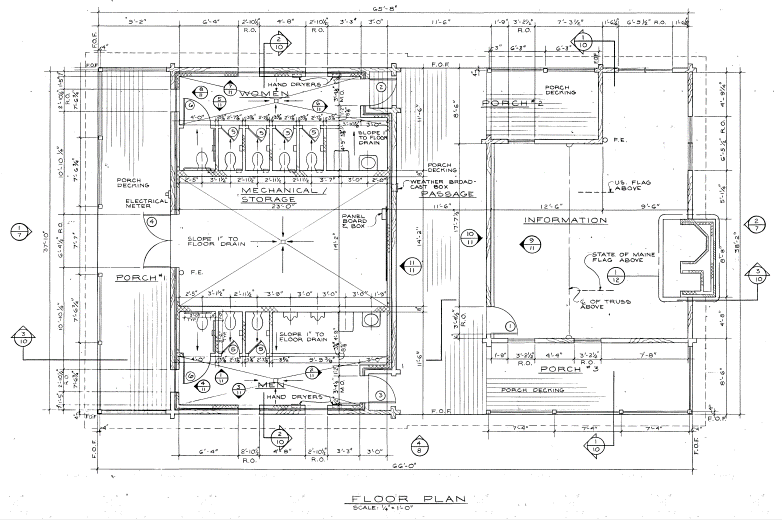 Mike Czarniecki, the C in WBRC
I worked with WBRC architect Mike Czarniecki to prepare the drawings for this project. Mike was a new principal at the time. He was one of our best designers and came up with several other design options that were not selected by the MDOT.
Note the barn design in Option D: I will revisit the barn idea in projects to come.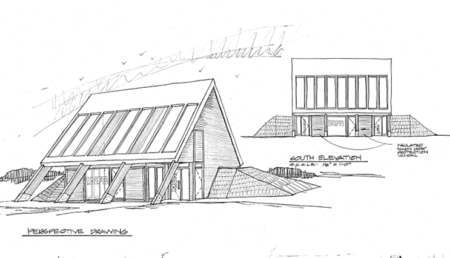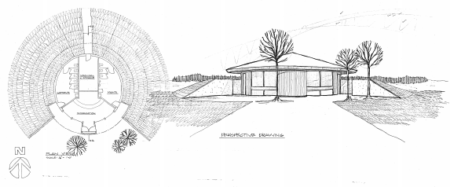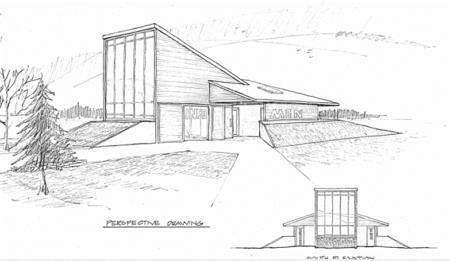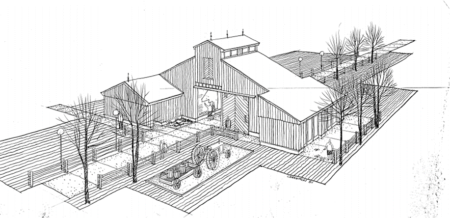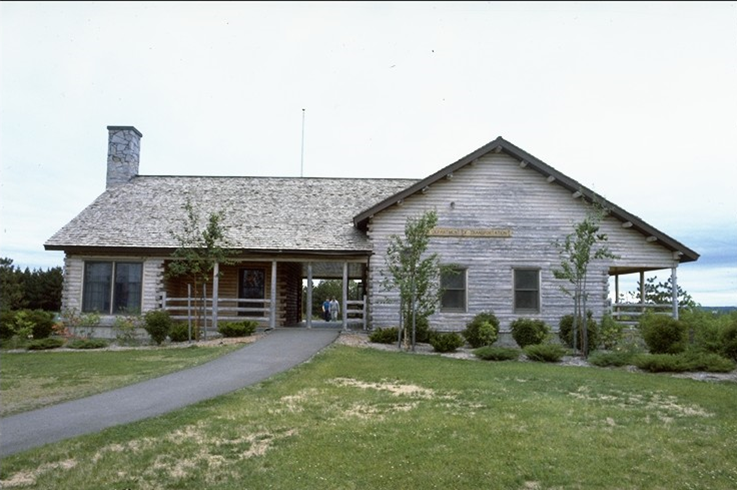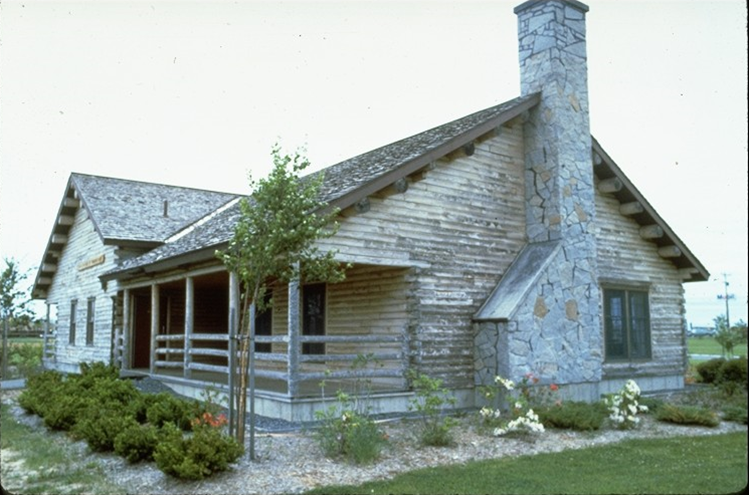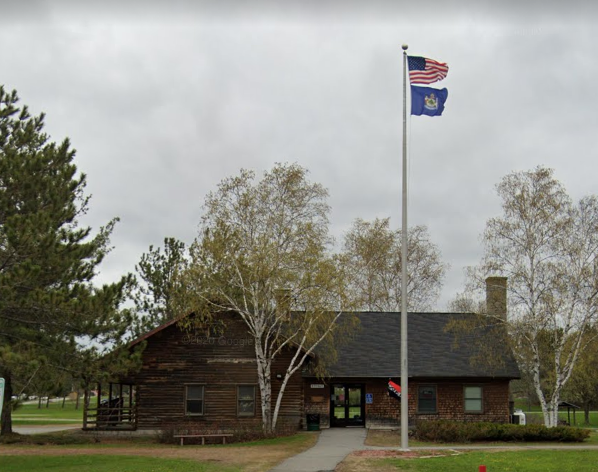 I read recently in thecounty.me the fate of this building is uncertain. Whatever happens in the future, Houlton Tourist Information Center has lived a useful life, giving generations of travelers a place to use the facilities, stretch their legs, and get helpful information and advice.
A tiny house before they were a thing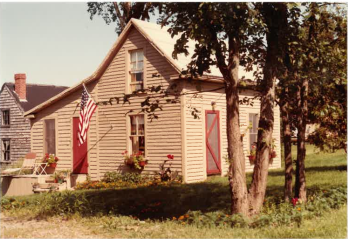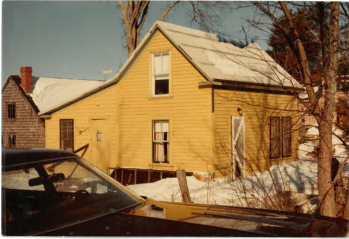 It was about this time, in the early 1980s, that I moved from a two-room apartment on Broadway in Bangor to a tiny rental house in Glenburn. The house was owned by Elizabeth Busch, who was our interior designer at the office at the time. (She has since become an artist. You will see her kinetic sculptures in one of my school projects later in this retrospective.)
I drove out to look at the house one dark winter night and went inside to see it. I decided to rent it. It wasn't until I returned in the daylight that I saw what it looked like from the outside. I couldn't resist the urge to spruce it up a bit.
One Last Vintage Photo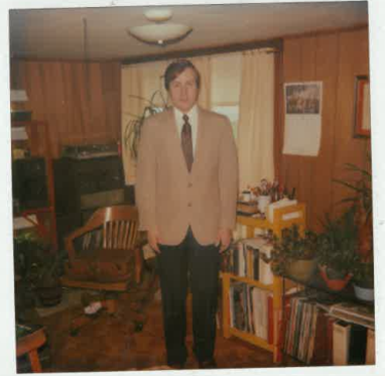 Here I am inside the tiny house in 1981 — all dressed up and ready for a meeting. Note the signs of the times that surround me, including a stereo turntable, paneled walls, yellow plastic book shelving and orange shag carpeting. I still have the wooden office chair (with me now in Florida) I salvaged from my father's Central Maine Power office in Augusta when they were changing out their furniture in the 70's. The windows were so small that I used pillowcases for drapes….