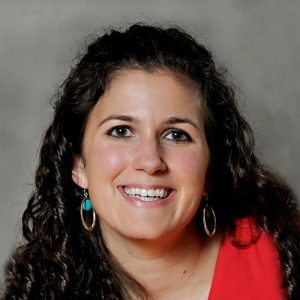 PORTLAND, ME – WBRC Architects ⋅ Engineers, a full-service architecture and engineering firm with offices in Maine and Florida, recently announced the strategic hire of architect Jocelyn Hoppe Boothe, AIA, NCARB, LEED Green Associate.
Boothe brings global healthcare design and project management experience to WBRC clients. As a recent Senior Designer at RTKL Associates in Washington, DC, she led architectural and technical teams on deadline-intensive projects ranging from 38,000 SF to 4 million SF, in the United States and the Middle East.
"Jocelyn Boothe has an incredible portfolio for a young architect," says WBRC Regional Director William Pogar. "She is not only a talented designer; she also has the people skills and technical expertise needed to coordinate a complex, multi-phased project."
WBRC's Healthcare Studio Director, Richard Borrelli, adds that Boothe is "a pragmatic, efficient problem solver. In the short time she's been here, Jocelyn is already creating opportunities and delivering value to our clients on projects of all sizes. We are thrilled to have Jocelyn's expertise, energy, and professionalism as a part of our team."
Jocelyn Boothe earned a Master of Architecture from Washington University in St. Louis, St. Louis, Missouri, and a B.A. in French from Skidmore College. A multilinguist who has studied internationally, she has won multiple design awards, including the AIA-DC Unbuilt Design Award, and first place in SnoLEAF's Big Green Greenhouse Design Competition. Her portfolio includes a range of project sizes, including King Faisal Specialist Hospital and Research Centre in Jeddah, Saudi Arabia (3.9 million SF); Riverside Doctors' Hospital in Williamsburg, Virginia, (110,000 SF); and a 39,000 SF strip mall renovation/reuse for Saint Agnes Hospital in Baltimore, Maryland.