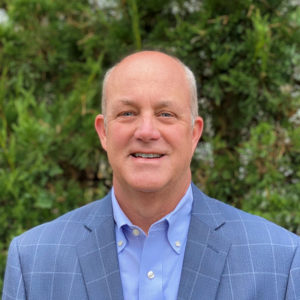 WBRC has added Landscape Architect David Woodward, PLA, CLARB to its growing team. David will serve as Department Manager of WBRC's Landscape Architectural Design group. He is a multi-state landscape architect and land planner with 35 years of project management and development experience on a wide variety of private and public sector project types.
"David Woodward brings an impressive combination of Landscape Architecture and Site Planning skills and development expertise," says WBRC CFOO Paul Brody, PLA, CLARB. "He is a seasoned team leader and communicator. He also has a huge portfolio of experience and a collaborative management style that our clients and project teams will appreciate. I personally am excited to work with David as our firm continues to expand its reach."
David Woodward has experience in both the northern and southern United States, solving problems in two very different climates. His responsibilities at WBRC include land planning, site planning, due diligence, entitlements, project management, landscape and hardscape design, and construction documents. His project sector experience includes commercial, mixed-use, multi-family and single-family residential, public parks, urban and suburban streetscapes, and construction administration.
Prior to joining WBRC, David Woodward was a Senior Project Manager at VHB (Vanasse Hangen Brustlin) of South Portland, Maine. Clients and projects at VHB include Target Corporation, ISM Solar Development, Northern New England Passenger Rail Authority, Mill Creek Plaza Redevelopment, Route 1 North Vision Plan (Town of Falmouth), Arundel Municipal Building (Town of Arundel), and Acadia Realty Trust.
He also served for two decades at Kimley-Horn and Associates, Inc., from its Vero Beach, Florida location. David's role at Kimley-Horn included business development, client management, site planning, due diligence, entitlements, and landscape architecture for a wide variety of project types. Projects ranged from regional and local shopping centers, national retail establishments, master-planned communities, and single family subdivisions to designing linear streetscape and waterfront parks.
David earned a Bachelor of Landscape Architecture from the University of Florida, Gainesville. He is a Registered Landscape Architect in Maine, New Hampshire, Florida, North Carolina, and Tennessee, and is certified by the Council of Landscape Architectural Registration Board (CLARB).
"David brings a wealth of experience to WBRC. It's not often that we meet professionals with significant design experience in both New England and Florida," says Doug Whitney, AIA, CEO of WBRC Architects Engineers. "We're thrilled that David is joining the team and look forward to introducing him to our clients across the U.S."
---