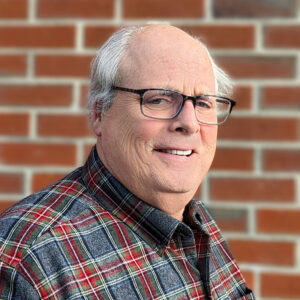 WBRC is pleased to welcome Robert Curran, P.E., an Electrical Engineer with over 25 years of experience, to its engineering design team. Bob's expertise includes the analysis, planning, and design of power, lighting, data, fire alarm, life safety systems, and HVAC controls.
"I am so excited that Bob Curran has joined our team," says Stephanie Laplant, P.E., WBRC Principal and manager of the firm's Electrical Engineering Department. "Bob brings a wealth of knowledge and a new perspective to our department, one that will help us continue to do great work. It's wonderful to have someone I can discuss ideas with and to assist with quality control. Plus, he is a multi-faceted person who is a blast to talk to!"
Bob's career experience includes engineering and project management work at DiGiorgio Associates, Swiftcurrent Engineering Services, Johnson Controls, General Dynamics, and Mechanical Services. Bob has worked extensively on healthcare facilities design and construction administration in recent years, with expertise in National Electrical Code Article 517, Health Care Facilities. His experience also includes U.S. Navy vessel design and project management and Efficiency Maine project submissions.
Bob earned a Bachelor of Science in Electrical Engineering Technology from Binghamton University and an AAS in Communications Electronics from Grahm Junior College.