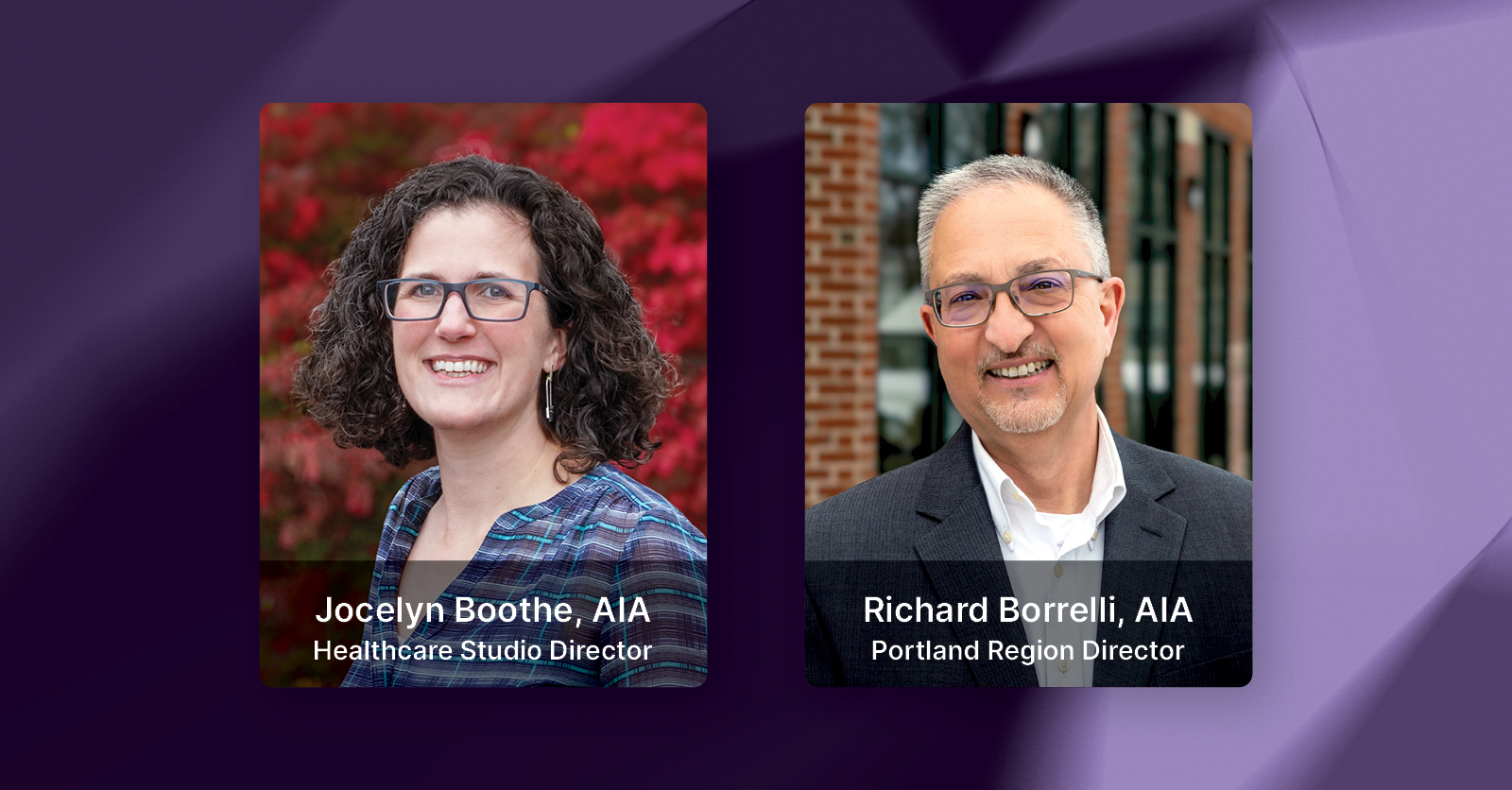 New Healthcare Studio Director Jocelyn Boothe, AIA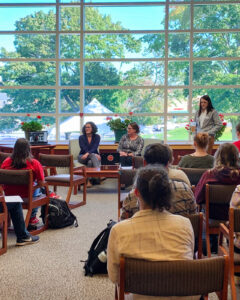 This month, Jocelyn Boothe officially began serving as WBRC's Healthcare Studio Director. She succeeds Richard Borrelli, who led WBRC's Healthcare Studio for nearly a decade. Richard will take over the role of Portland Region Director while continuing to serve as a WBRC Healthcare Studio Senior Principal.
As the firm's new Healthcare Studio Director, Jocelyn will help guide the processes and protocols of WBRC's many healthcare projects. Her responsibilities include serving as the primary healthcare client champion, collaborating with project partners, and balancing existing workloads with new opportunities.
Ray Bolduc, WBRC President and CEO, is confident that she is more than ready for the challenge. "Jocelyn Boothe is one of the strongest architects and managers to join WBRC," he says. "She immediately hit the ground running when she arrived in 2014 and has improved everything she has been a part of. She is the right person to build on the great work Richard and the healthcare team have accomplished."
New Portland Region Director Richard Borrelli, AIA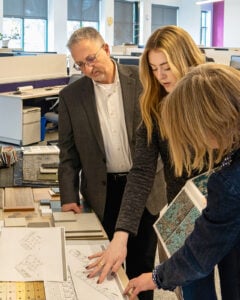 Richard Borrelli's new role as Portland Regional Director means he will be widening his purview to include all four WBRC design studios: Civic, Commercial, Education, and Healthcare.
"Richard came to WBRC with a wealth of experience and positive energy," says Rob Frank, WBRC CBDO and Board Chair. "He has a gift for bringing out the best in people and always leads by example. That's why he was so successful leading our Healthcare Studio and will continue to do the same as Region Director."
When Richard arrived at the firm in 2013, WBRC's Portland, Maine office was a quarter of its current size. In the years since, several high-profile projects and a focus on collaboration have helped to attract more than a dozen new people. This includes several professionals who were hired and onboarded during the pandemic. Last summer, the Portland team moved into a converted retail space on 701 Forest Avenue, bringing staff collaboration and engagement to a whole new level.
"Several key players at WBRC have been instrumental to Portland's growth," CEO Ray Bolduc says, "but Richard has certainly been a huge factor in its success. We're excited that he has agreed to lead our Portland team, while still staying actively involved as a healthcare design principal."
About WBRC's Healthcare Studio:
WBRC Inc. has been designing solutions for healthcare institutions for over a century, with hospital projects dating back to 1916. In the past decade, WBRC's healthcare planning and design team has assisted clients in 10 states. Current projects include two replacement hospitals, three new medical office buildings, an outpatient community clinic, a hospice facility, and over a dozen acute care renovation projects.
Learn more about WBRC people, projects, and career opportunities at wbrcinc.com.